Complete Olympic Lifting Video Course to Increase your Speed & Power
By Mike McGurn
Leading International Strength & Conditioning Coach Mike McGurn has linked up with Instant Speed to bring you a complete step by step video course teaching the Olympic Lifts
This course is suitable for all athletes involved in Gaelic Football, Soccer, Rugby and Athletics looking to improve their Power & Speed.
(View Mike's Coaching Profile below)
Top Three Benefits of Olympic Weight Lifting for Athletes
Increases Power
Power is basically strong movements, performed at speed.
While squats and deadlifts are key exercises that are rightly emphasised in most elite strength and conditioning programmes, the power outputs of the olympic lifts are significantly higher than those exercises.
Increases Sprinting Speed
Olympic weight lifting exercises are total body movements.
During these Olympic lifts (The Clean & the Snatch), the body is being trained to move a weight at a rapid rate.
This develops the power and strength that you need to drive off and attain top speed.
Increases Jumping Ability
Olympic lifting is one of the single best ways to improve jumping ability.
What you Receive with this Course
With this complete guide to Olympic lifting video course by Mike McGurn you get access to everything you need to learn the Olympic lifts to increase your Speed and Power.
You will receive videos on:
Foam Rolling for Olympic Lifting.
Mobility – Exercises that will improve your range of motion so you can perform the lifts.
Shoulder Activation Exercises.
4 Novice Programmes that will bring you up to a level so you can start The Clean & Snatch phases.
Step by Step video guide to teach you The Clean & Jerk (3 programmes).
Step by Step video guide to teach you The Snatch (3 programmes).
2 Bonus Videos containing 30 Additional Explosive Exercises that can be added to the programmes to improve your strength & power.
Bonus Video with additional Mobility and Activation Exercises.
5 Week High Intensity Running Programme to Compliment the Gym Power work.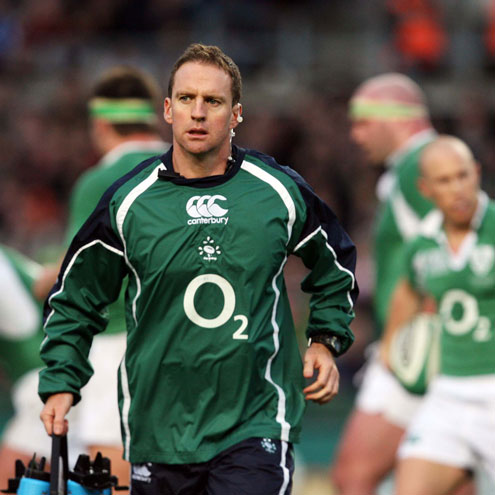 Mike McGurn - Coaching Profile
International Strength and Conditioning Coach Mike McGurn has the prestigious honour of training three National Senior Irish Teams in different codes and winning two World Titles in two different sports.
In 2002 Mike joined the Ireland Rugby team as Head of Strength and Conditioning after being head-hunted by Eddie O'Sullivan. In his tenure of 8 years he totally revolutionised the training structures and systems of the squad laying the foundations for what has become the most successful Irish Team ever.
In 2008 he took up the position of Head of Strength and Conditioning for Ospreys Rugby Union club in South Wales and also began working with boxer Bernard Dunne, helping the Dubliner become Super Bantam-Weight Champion of the World.
He is widely considered as one of the best strength and conditioning coaches in the business.
Mike McGurn's Coaching Achievements
Ireland Rugby Strength & Fitness Coach (2002-2008)


Won 12 out of 14 International Rugby tests with Ireland 2002/2003
Six Nations Rugby Union Runners up 2003 & 2004
Triple Crown Champions 2004, 2006 & 2007

Trained Bernard Dunne to World WBA Super Bantamweight Champion Title in 2009
Ireland International Rules Strength & Fitness Coach (2008, 2010, 2011)
Soccer: 100+ Games with Hull City FC, Fitness consultant with Leeds United & Fitness Coach with Everton
St. Helen's Rugby League (2000-2002)


Took all power, strength and fitness sessions for the 1st team who won the Super league, Challenge Cup and World Club Challenge.

Coached the All Blacks Rugby Team in a cross code training session 2009
Osprey's S&C Coach 2008
Testimonials of Athletes who Previously worked under Mike
I was fortunate enough to have been under the supervision of Mikey at International level for close on 7 years. In this time I saw huge improvements to my physical strength and fitness.
What made him stand apart from other fitness coaches was his ability to motivate players, the variety in his sessions and his responsiveness to feedback we'd give him. He was constantly learning new techniques and drills to stay ahead of the times.
The biggest compliment I could give him was that he gave me an interest in going to the gym, at a time when I saw it as a chore. Short sharp blasts were his forte and I still use his sessions now.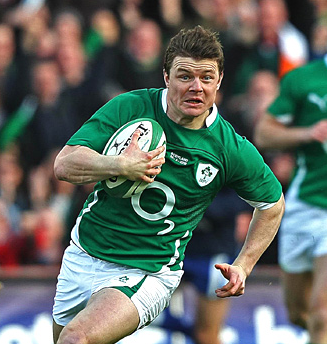 Brian O'Driscoll
Captain of Ireland and Lions 2005
I've been involved in boxing for 25 years now. I always felt I was on top of all my training and everything was in place. I suffered my first defeat and reassessed everything. I had a chance meeting with Mikey McGurn and a lot of my ideas towards training changed.
He taught me about weights. When done correctly they won't slow you down but could actually make me faster and more powerful which was exactly what I needed. He showed me how to do this without putting on weight as my sport is weight orientated. Maximising my strength and speed while maintaining my weight were vital for me to achieve my ambition of winning a World Title.
Working with Mikey has more than helped me achieve this goal. It has also educated me on the different types of training methods. Mikey has a great knack of being able to get what he wants done while being able to explain it so you know what your doing and the purpose for doing it.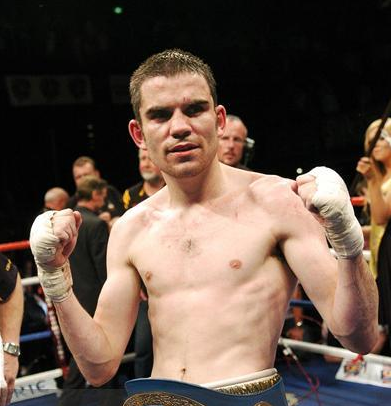 Bernard Dunne
WBA Super Bantamweight World Champions
Mike was my strength and conditioning coach with Ireland from 2002 until 2007.
During that time I always felt I was getting the best, most up to date and innovative coaching I could get. I always felt he could get the best out of me in training and was able to train me in such a way that it was reproduced on the field – the most important reason anyone trains.
We are now firm friends and I would recommend him to anyone looking for the best Strength and Conditioning coaches they can get.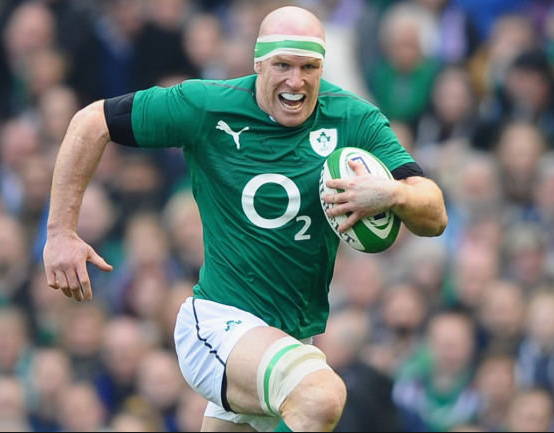 Paul O'Connell
Irish Rugby International, 2009 British & Irish Lions Captain
As captain of the 2008 Compromise Rules Squad I was delighted to get the opportunity to work with Mickey. Mickey McGurn is a top-class trainer and watching four or five minutes of the trainings you would see that his sessions are something special.
In terms of our success in winning the series, you would have to praise Mickey for the role he played in preparing our fitness. He deserves special mention. Mickey is a fine example of how good coaching, hard work and inspiring confidence in players can ultimately lead to success.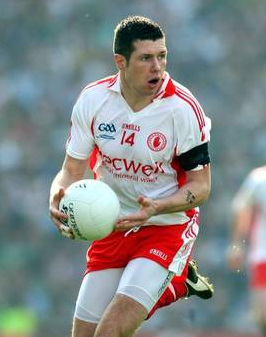 Sean Cavanagh
3 All-Irelands, Captain of the Irish International Rules Team in 2008
I would be happy to recommend Mike to any serious athlete or person keen to make progress and train with the best.
Under his supervision my strength and fitness improved greatly and has helped my game immeasurably. He is by far the best conditioning coach I have worked with.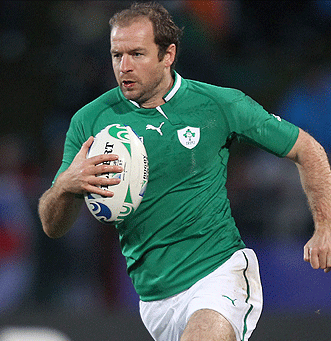 Geordan Murphy
Ireland and Lions International
In 2002, Eddie O'Sullivan, the then IRFU head coach, appointed Mike and myself to his management team at the start of the Six Nations. Our Partnership lasted 4 years until in November 2005 I left the Irish set up to coach Saracens.
Working everyday with Mike during those 4 years confirmed what I already knew, that he is the finest conditioner I have ever worked with during my 26 years in professional rugby.
The players are always the best judge and the respect Mike commanded when he walked into the Gym or training field was great.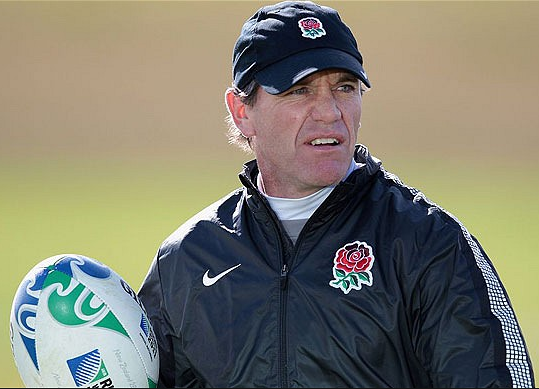 Mike Ford
England Rugby Union Defence Coach
Before our trip down under with Ireland for the International Rules series in 2008 training had been going quite well but it was not until Mike came onboard that all the lads got a great feeling about it all and most of all we gained a lot of confidence from his training.
We went down to OZ as sharp as we could have been. As a team we all thought that Mikes training was excellent and one of the things that was so good about it was that he was able to adapt the training to suit the game we were playing.
On a personal level I have worked with some top class trainers throughout my career and Mike is certaintly well up there with the best of them.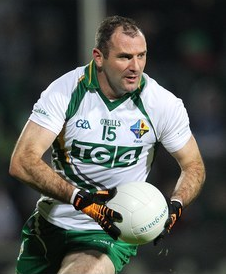 Stevie McDonnell
All-Ireland Winner 2002, Represented Ireland in the International Rules Tests
Mike McGurn is one of the world's best strength and conditioning coaches
He has a way of making training tough but enjoyable. When he was fitness coach at the Osprey's he made a major contribution to my development as a rugby player.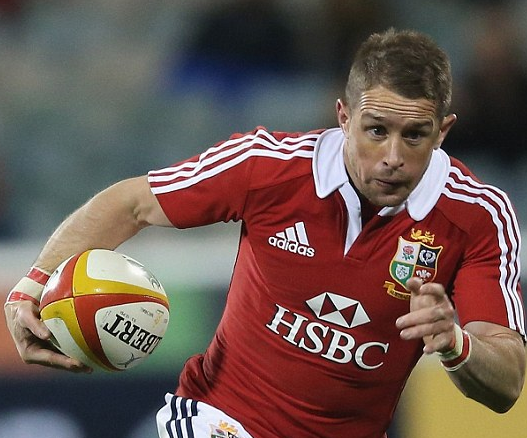 Shane Williams
Wales & Lions International, 2008 IRB World Player of the Year
When I started working with Mike through Queen's University in 2013 I had just finished reasonably successful seasons with both NI netball and Armagh ladies Gaelic. I felt in good shape physically. Whilst I had performed at a high level for a number of years, I was a novice in terms of structured strength and conditioning.
It didn't take long to figure out through Mike's gym sessions that I had not yet reached my physical potential. I was consistently able to see and feel strength gains throughout my season. With his tailored sessions over the course of the year, he enabled me to reach new levels in strength and power which ultimately resulted in improved personal performances as well as team success.
A busy season ensued with both sports including reaching an All-Ireland semi-final after a seven year gap with Armagh while at the same time leading Netball NI to exceed all expectation at the Commonwealth Games in Glasgow. At times I struggled managing the two sports given that the seasons overlapped so much, but Mike was crucial in ensuring that I got the balance right between competitive sport, training and recovery.
Mike's personalised sessions were central in ensuring that I peaked at the right times throughout the year, resulting in a number of personal accolades in 2014 including a ladies Gaelic All Star and all Ireland player of the year.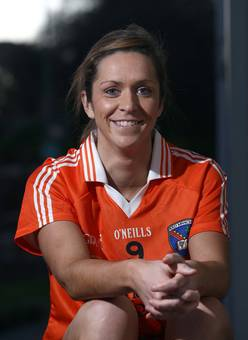 Caroline O'Hanlon
Armagh Ladies GAA & Netball NI
Mickey McGurn revolutionised the strength and conditioning with the Irish National rugby team as Head of Fitness. Starting from a position were Ireland could not compete physically with the top nations, Mikey through his programs and motivation, developed Ireland into one of the best conditioned outfits in world rugby.
It is no coincidence during his time with Ireland we won 3 triple crowns which set the basis for a Grand Slam.
Mikey was a huge factor in my career, allowing me to develop as an athlete utilising the most up to date methods of strength and conditioning available in the world. Mikey's strength in his ingenuity and his ability to be on the cutting edge of sports fitness while always keeping his workouts interesting for the athlete.
It is this along with his natural ability to motivate that has placed him at the forefront of elite strength and conditioning in the world.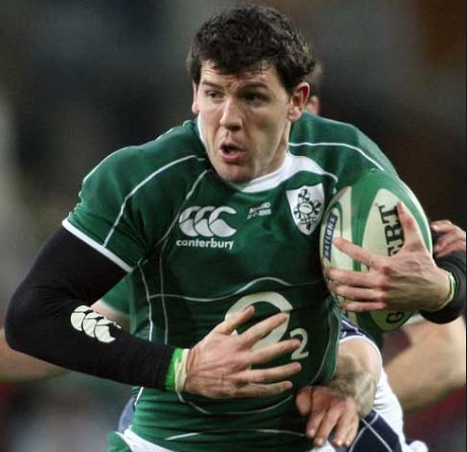 Shane Horgan
Ireland and Lions International
Other Athletes who have worked under Mike include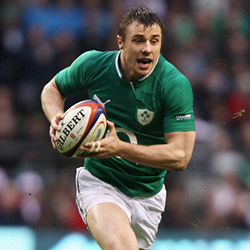 Tommy Bowe
Ospreys and Ireland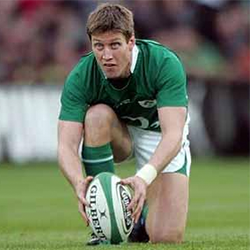 Ronan O'Gara
Ireland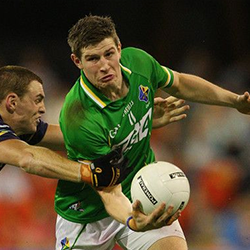 Darren Hughes
International Rules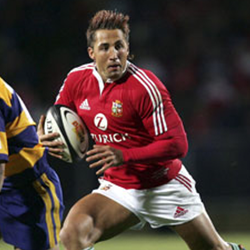 Gavin Henson
Wales and British Lion